Quail
Label Rouge traditional quail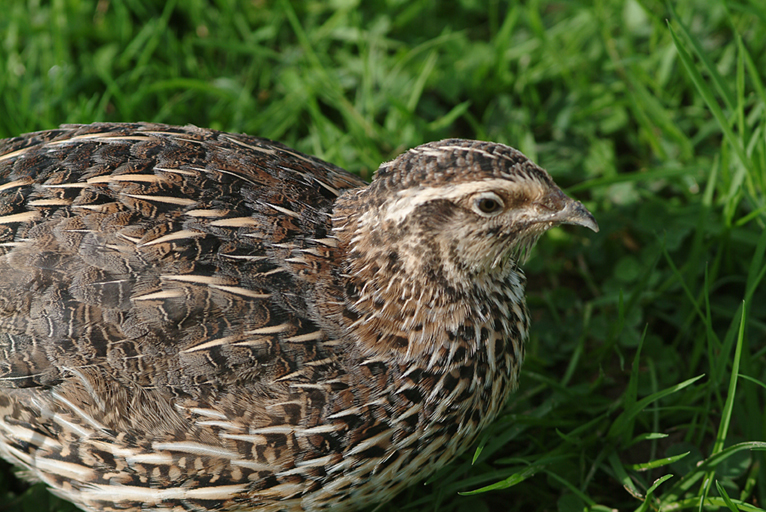 Label Rouge traditional quail are small hardy birds that are original products traditionally served at parties and celebratory events and used in many regional gourmet dishes. Thanks how they are reared in percheries, consumers can appreciate their delicate flavor all year round.
Origin
Breeds are selected for the quality of their meat. They have grey, "wild" bird type feathers.
Farming methods
Quail are reared in small, well-lit poultryhouses (400 maximum) in natural daylight, and are let outside and allowed free access to a perchery as soon as they are 30 days old. The perchery must cover at least 100 m² in surface area and be 2m high. The maximum stocking rate allowed inside the poultryhouse is 62.5 quail per m².
Feed
At least 70% of their feed during the fattening period must contain cereals.
Age
Label Rouge traditional quail are not slaughtered until they are at least 42 days old.
Final product
Label Rouge traditional quail are class A fowl (European standard pertaining to external appearance) and must therefore be perfect in terms of their presentation.
They can be presented partially eviscerated (with giblets), ready-to-cook, with or without their heads. As ready-to-cook fowl, their mean weight is 150 g.
Shelf life
11 days maximum after slaughter for whole, unprocessed quail wrapped with shrink film
9 days maximum after slaughter for unprocessed cut portions of quail wrapped with shrink film
14 days maximum after slaughter for cut portions of quail vacuum packed or presented in modified atmosphere packaging (or gas-filled packs)