Geese
Label Rouge traditional geese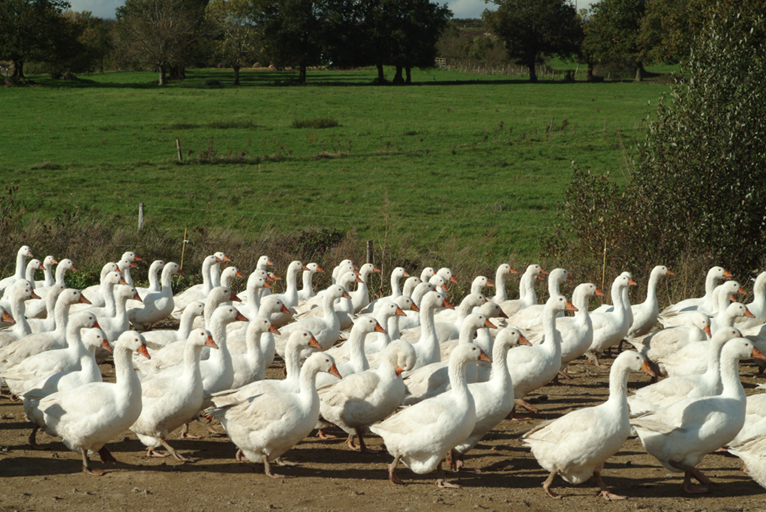 A Label Rouge traditional roasting goose is a dish that is traditionally eaten during the end of year festivities in some regions of Europe.
Origin
Hardy breeds selected for the quality of their meat and their slow growth. Roasting geese have white feathers.
Farming methods
Geese are reared in little flocks in small, well-lit poultryhouses in natural daylight (400 to 500 m² maximum).
The maximum stocking rate allowed inside the poultryhouse is 5 geese per m².
They are reared outdoors on grassy and/or shady areas (10 m² minimum per goose).
Feed
At least 75% of their feed during the fattening period must contain cereals and cereal-based products.
Age
Label Rouge traditional geese are not slaughtered until they are at least 140 days old.
Final products
Label Rouge traditional geese are class A fowl (European standard that pertains to external appearance) and they must therefore be perfect in terms of their presentation.
They can be presented partially eviscerated (with giblets) or ready-to-cook.
Their mean weight as ready-to cook fowl ranges from 2.5 to 3.5 kg.
Shelf life
Their shelf life is 17 days maximum after slaughter.